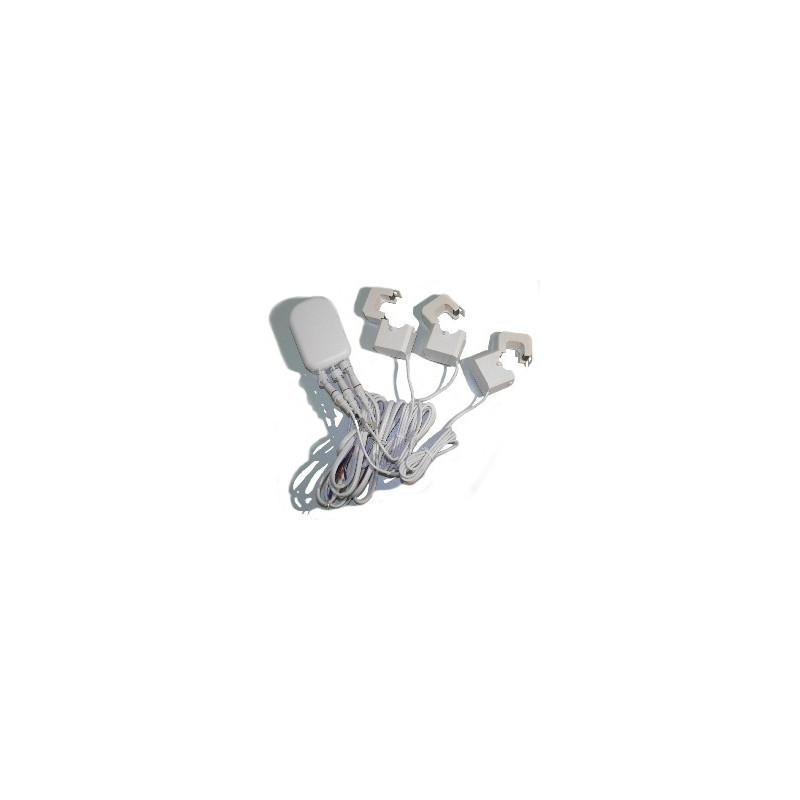  
Z-Wave Clamp Power Meter - three clamps(200A)
Z-Wave Clamp Power Meter - three clamps(200A)
AEO_HEM3-200A

Ptivacy policy

Delivery and discounts

Return policy
The Aeon Labs Smart Energy Monitor is a low-cost energy monitor for the entire home. It can wirelessly report immediate wattage and kWh usage to central control point gateways and can be easily and safely installed by anyone. Ease and safety are paramount: Electricians are not required to install the Aeon Labs Smart Energy Monitor the customer never needs to handle hot exposed wiring. Current transformer clamps clamp around the AC Mains to detect energy usage for the entire house.
The main body is anchored using a back mount which can be opend easily for battery replacement (every year). Optionally its possible to power the unit from a normal AC power supply. The device has three clamps and reports W and kWH (up to 200 Ampere).
Reviews
No customer reviews for the moment.