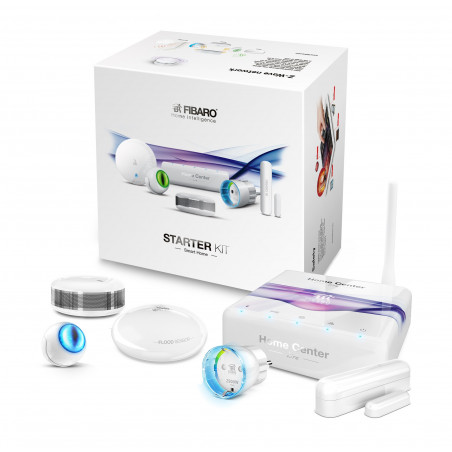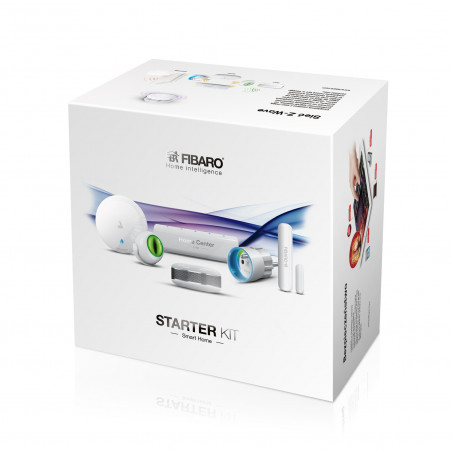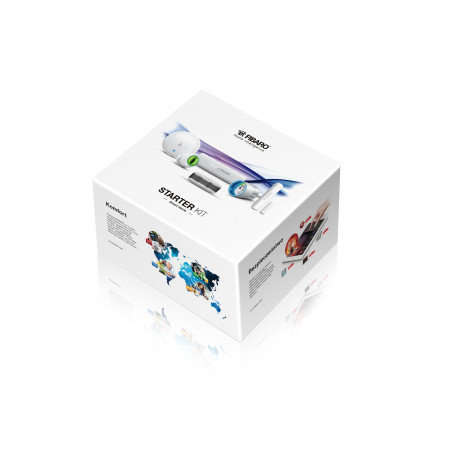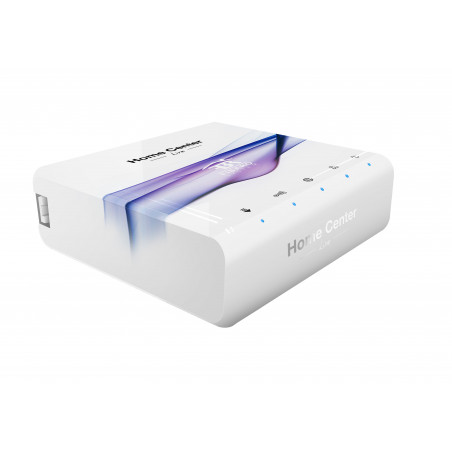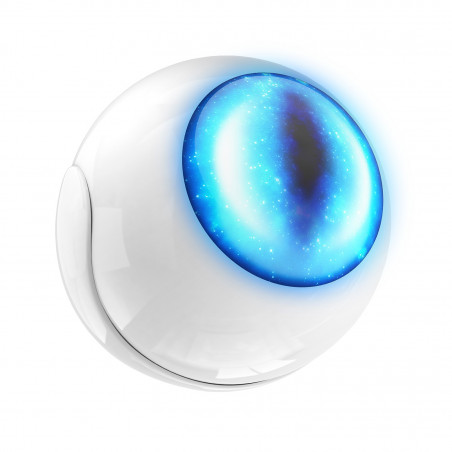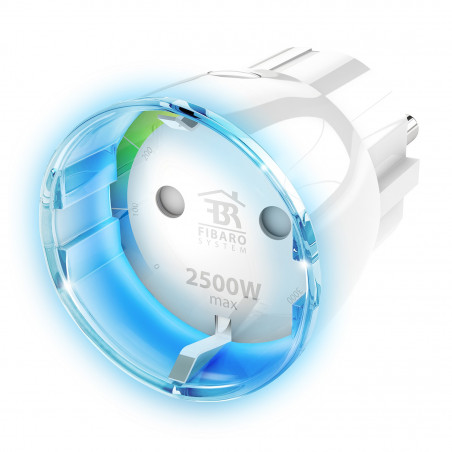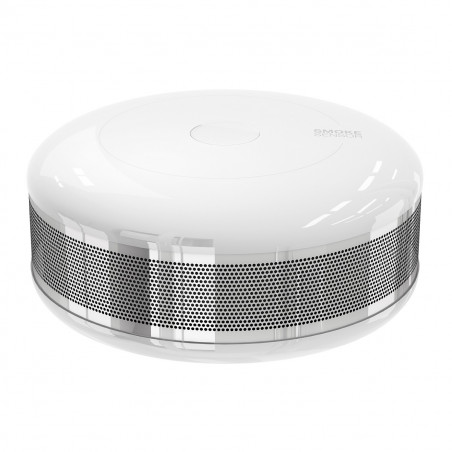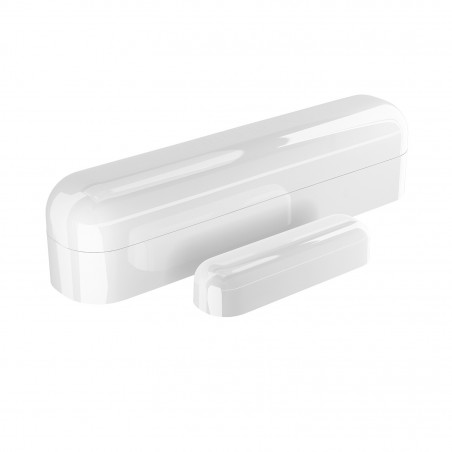 Features:
Starter kit with Z-Wave control center and 5 single devices
Comprehensive bundle package allows different automation scenes and functions
Easy expandable with additional Z-Wave components
FIBARO Home Center Lite
FIBARO Flood Sensor 
FIBARO Smoke Sensor 
FIBARO Door/Window Sensor 
FIBARO Wall Plug 
FIBARO Motion Sensor
Wireless Technology: Z-Wave
Start into the world of home automation. Turn your home into an intelligent Smart Home. Security, Comfort, Energy Savings – Everything is connected and makes your life easier and more comfortable.
You don't know how to start? No problem!
FIBARO has already bundled a range of useful components in this starter kit. Start your smart home with the Z-Wave control center 'Home Center Lite' and 5 smart single devices. The starter kit already allows various automation scenes out-of-the-box.
Turn a lamp on, which is plugged into the switchable Wall Plug, as soon as the Motion Sensor detects motion. Or switch the Wall Plug off automatically when the window is opened. The Smoke Sensor will alarm acoustically in case of smoke or emerging fire and sends a push notification to your smartphone simultaneously. The Flood Sensor warns also acoustically and with push notification in case of detected water. The FIBARO Starter Kit's components also allow a lot of other functions and automations. Find it out!
FIBARO Home Center Lite (Control Center):
Z-Wave Smart Home Gateway
Compact design
Manages up to 230 devices
User-friendly user interface 
Creating automation scenes
Remote control via web browser and mobile apps (iOS and Android)
Dimensions: 90x90x33 mm
FIBARO Flood Sensor (Water Leakage Sensor):
Alarms in case of water contact
Prevents flood damages
Acoustic and optic alarm
Detects sudden change in temperature (e.g. freez or fire)
Tilt sensor
Modern rounded design
Dimensions: 72x72x28 mm
FIBARO Smoke Sensor: 
Alarms in case of smoke or fire
Acoustic and optic alarm
Inconspicuous rounded design
Black-Box function
Easy installation
Dimensions: 65x65x28 mm
FIBARO Door/Window Sensor:
Reports state of windows, doors and gates (open/closed)
Applicable for security and comfort scenes simultaneously
Color: White
Dimensions: 76x17x19 mm
Fibaro Wall Plug (Adapter Plug):
Switchable adapter plug (type F)
Max. Load: 2.500 W
Energy metering function with overload warner
Colorful LED ring displays current energy consumption level
Extreme simple use
Smallest adapter plug
Dimensions: 43x43x65 mm
Fibaro Motion Sensor (Multi-Sensor):
Detects motion Bewegung
Measures brightness (light intensity) and temperature
Tamper protection (accelerometer)
Configurable color LED signals temperature level, detected motion etc.
Compact spherically design
Dimensions: 47x47x47 mm