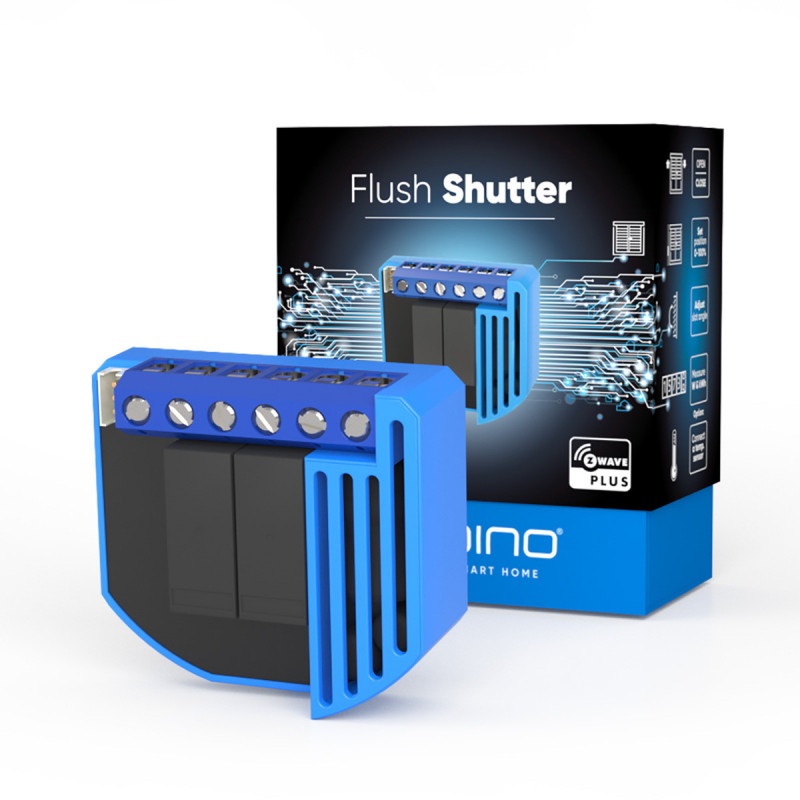  
Qubino Flush Shutter with Energy Meter
Qubino Flush Shutter with Energy Meter
GOAEZMNHCD1

Ptivacy policy

Delivery and discounts

Return policy
The Qubino Flush Shutter equips motors for shutters, shades, garage doors, venetian blinds, etc. with Z-Wave wireless technology. Thus, shutters and venetian blinds can be controlled both wirelessly via Z-Wave commands and locally via conventional wall switch. The Qubino Flush Shutter is designed to be mounted inside a flush mounting box, hidden behind a conventional wall switch. 
Additional functionalities of the Qubino Flush Shutter are the optional temperature sensor, the power meter as well as the repeater function to improve range und stability of the Z-Wave network.
Features:
Thinnest Z-Wave radio module for wall box installation
Precise shutter motor positioning
Energy measuring function
Works with momentary or toggle switches and by dedicated roller blind control switches
Add digital temperature sensor (optional)
Voltage: 110…230 V, 50 Hz
Standby Energy Consumption: 0.4 W
Wireless Technology: Z-Wave 
Dimensions: 42 x 37 x 17 mm
Reviews
No customer reviews for the moment.